Security, Backup & Recovery.
365 Simple, automated, and secure backup of your cloud data. 
Datto Backupify for Office 365 is the leading cloud-to-cloud backup solution, offering an all-in-one backup, search, restore and export solution for Office 365. Backupify ensures that companies can access, control, and most importantly, own the data they entrust to the cloud. As companies increasingly move data into cloud-based applications, many think traditional IT best practices are outdated. After all, a SaaS application is always available, accessible from anywhere and highly redundant, so why is a backup necessary?
Datto 365 backup unlimited DATTO BACKUPIFY FOR OFFICE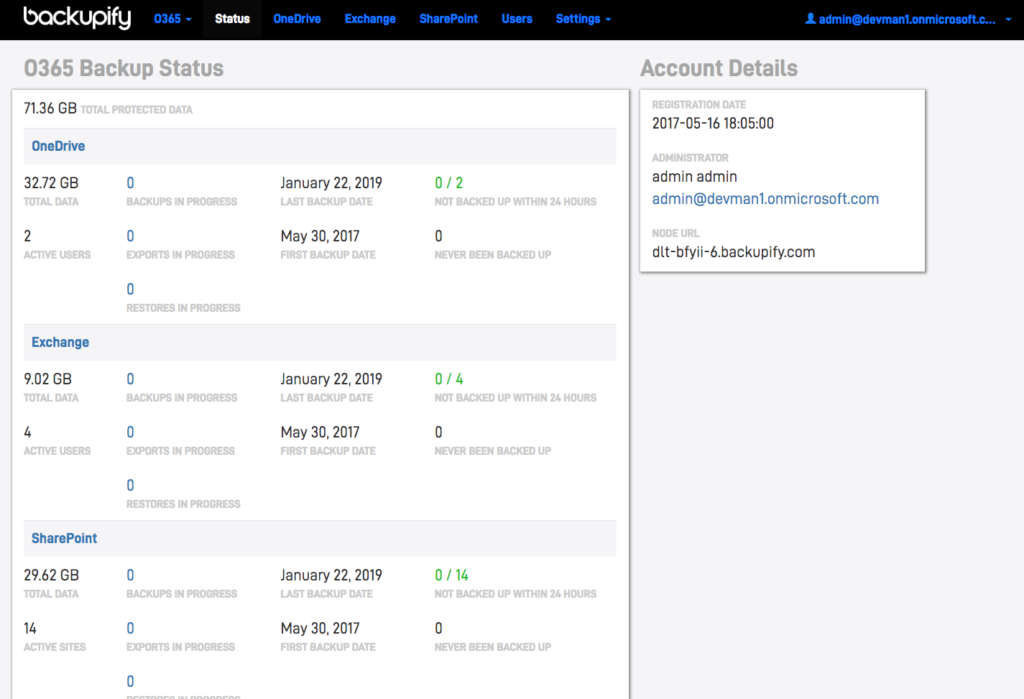 ADVANTAGES OF USING DATTO 365 BACKUP UNLIMITED
TRUSTED BACKUP Rest assured that Office 365 data is backed up with high-performance cloud-to-cloud backup infrastructure. Spend more time on business and less time managing backups.
How espok will make your life easier