IT Support for Financial Sectors.
Cloud and professional services for the financial sector
Give you a powerful business analytics tool that delivers real-time critical data that can be understood simply.
In a Forbes survey on customer and client engagement, some 86% of financial services businesses indicated that artificial intelligence tools, such as chatbots, were currently their top technology investments.
And in an effort to embrace the new tech-savvy start-ups rather than confronting them head-on. However, much still needs to be done to complete the process of the digital shift in the industry. Finding the right managed IT services partner could be a great help pave that journey.
Our Financial Services expertise
Espok IT Support for a wide selection of Financial Services Companies. From banking, investment banking, property finance to brokers, accountants and insurers.
Our vast experience of IT Support for Financial Services enables us to deliver the standard requirements that apply to all customers to specialist requirements in-line with the Financial Conduct Authority FCA relating to compliance, cyber security and data storage
The financial Conduct Authority revealed the number of declared cyber security breach events rose by more than 1,000% from 2018 to 2020. And in another example, according to a recent survey only 7% of financial companies had implemented a cloud-based technology stack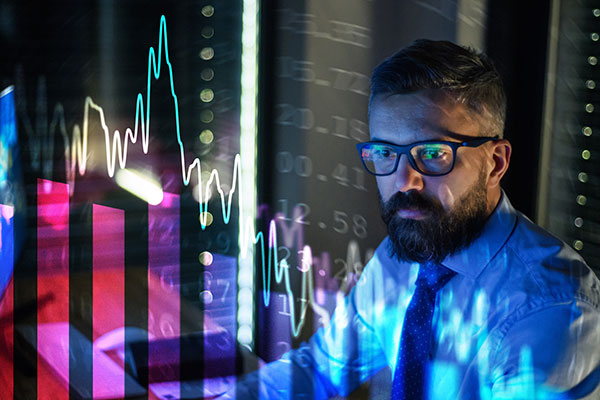 The challenges faced by the financial services sector continue.
Everything from cybersecurity threats and data breaches and the burden of increasing and diverging regulation to greater competition. All these mean that the right IT support for the financial sector has never been more important. But the future is bright with technological opportunity.
Innovations and enablers such as mobile-centric operations, big data, artificial intelligence, machine learning, robotics and block chain could all empower you to better meet evolving partner, client and customer demand.